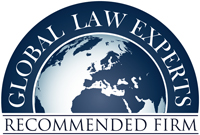 Nuestro despacho ha sido escogido y galardonado por la guía premier de la firma britÁnica "Global Law Experts", con los premios "Recommended Firm" y "Recommended Attorney".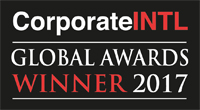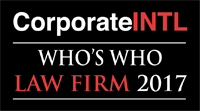 Our firm has been chosen and honored by the prestigious law firm guide "WHO'S WHO".
Civil and Commercial Litigation

Our experienced litigation lawyers in Mexico City have extensive experience in representing all kinds of civil and commercial trials, which is harmonized and supported by various updating and specialization courses given by the Supreme Court of Justice of Mexico and other private academic institutions.

The firm has an outstanding record of favorable judgments in the civil and mercantile trials in which it has intervened in Mexico City, which has been achieved by raising our level of professionalism and dedication in each trial that the firm represents.

Among our awards are to represent, in trial, several multinational companies and national companies leaders in their sector, obtaining transcendental sentences. What has distinguished us for being a highly specialized firm in litigation.

Despite the fact that justice in Mexico is slow, our civil and commercial litigation lawyers have been able to shorten litigation times, achieving outstanding results in a brief period of time.

Each civil and commercial judgment is treated and analyzed in a thorough manner, regardless of the amount of the case, because our litigation lawyers are convinced to provide the client with the best results.

Our mission as expert lawyers in civil and commercial law, is to develop the best legal strategy, seeking to close any gaps that the counterpart could seize and attacking incisively, to obtain the best possible result.



Cases of Success
•

During our trajectory, we have represented financial institutions in foreclosures, recovery of past due loans, and insurance payments.



•

We also have extensive experience in lease trials, representing commercial malls and important business centers.



•

The firm has also intervened in compliance and termination of commercial and administrative contracts, representing oil, IT and textile companies.



•

We have also represented companies from various economic sectors in issues of corporate matter, achieving great results for our clients.