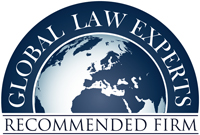 Nuestro despacho ha sido escogido y galardonado por la guía premier de la firma britÁnica "Global Law Experts", con los premios "Recommended Firm" y "Recommended Attorney".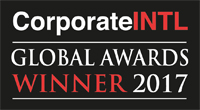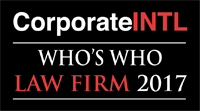 Our firm has been chosen and honored by the prestigious law firm guide "WHO'S WHO".
Contracts

We have extensive experience in the drafting, reforming and negotiating of all types of commercial and civil contracts, protecting intellectual property rights, privacy, commercial relations, damages, etc.

Our attorneys specialized in commercial contracts, have intervened in the drafting, reformation and negotiation of all types of mercantile contracts in Mexico City.

Our contract lawyers meet with the client to know their intention, purpose of the business, obligations and rights, and based on this they elaborate a draft contract, which will be polished until reaching the final result, a tailor made suit, made with the best cut; Because we are convinced that each contract must be drawn from scratch and must clearly and in detail form the scope, rights and obligations of the parties.

Our contract lawyers in Mexico City, in addition to having received various courses of contract specialization, are directly involved in litigation arising from the conclusion of any contract, which provides them with an outstanding degree of expertise.



Cases of success:




•

The firm represented a Nautical club in the drafting of all its contracts with suppliers and customers, modifying the entire business scheme to make it much more profitable for its partners.



•

Our attorneys drafted a joint venture agreement to protect a US $ 2.5 million operation, which provided our client with comprehensive protection for his investment, as well as effective collection of his return on investment.



•

The firm was contracted to protect the confidential information of a company, with a serious problem in this matter. After implementing the legal instruments developed by our lawyers, our client has practically eradicated the breach of confidential information

.