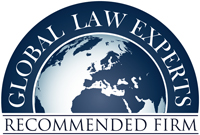 Nuestro despacho ha sido escogido y galardonado por la guía premier de la firma britÁnica "Global Law Experts", con los premios "Recommended Firm" y "Recommended Attorney".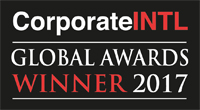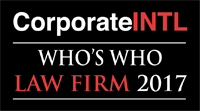 Our firm has been chosen and honored by the prestigious law firm guide "WHO'S WHO".
Real State Law

• Processing of certificates of freedom of mortgage
• Legal study of the legal status of a real estate in Mexico
• To regulate the situation of a real estate in Mexico (positive prescription) Advice for the proper compliance with the rules and regulations of an administrative nature in Mexico, before any government agency.
• Trusts
• Elaboration of contracts.